There is a direct relationship between health and the quality of the environment built.
When we design buildings and their surroundings, we create space that affects the mental and physical well-being of people. Access to daylight, fresh air and appealing outdoor spaces stimulate health, comfort and well-being. Without buildings, only very few areas of the earth would be suitable for habitation all year round. Buildings protect us against wind and weather and create a healthy indoor climate.
Our surroundings can be designed to make us exercise more or to ensure more light for more people. Architecture with a good indoor climate can contribute to fewer sick days; daylight and green surroundings mean patients can be discharged from hospital sooner; and parks and appealing outdoor spaces affect public health.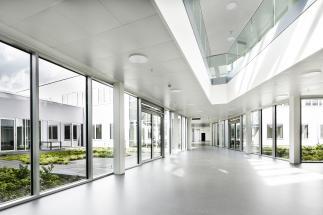 08.11.16 #Case
Aabenraa Psychiatric Hospital
New frameworks and attitudes reduce the use of coercion at Aabenraa Psychiatric Hospital.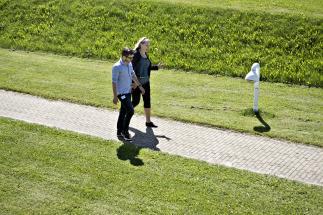 21.09.16 #Case
Walk & Talk Circles
Denmark's first "Walk & Talk" landscape extends meeting and learning activities into the wild.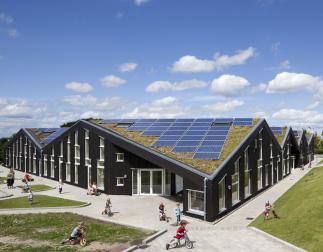 21.09.16 #Case
The Sunhouse
At the Sunhouse, children are taught how to live in synergy with nature and the environment.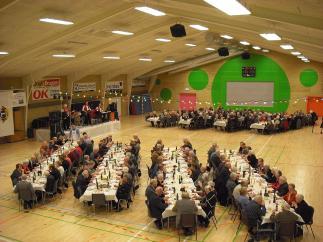 21.09.16 #Case
Sønder Nissum Multi-Purpose Hall
Redevelopment strengthens local unity and the integration of tourism into the local community.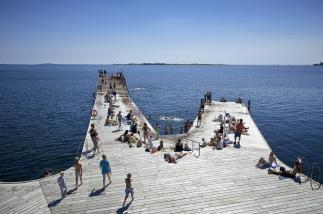 21.09.16 #Case
Faaborg Habour Bath
The design and central location has resulted in spontaneous use and activities on the Faaborg waterfront.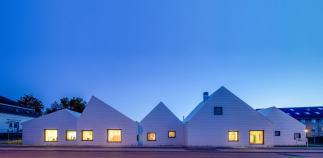 19.09.16 #Case
Livsrum Cancer Counselling Center
Visibility and accessibility have increased awareness of the cancer counseling work in Næstved.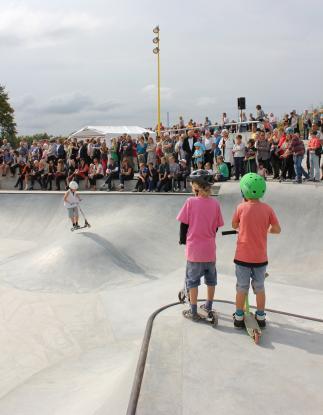 19.09.16 #Case
Rabalderparken
Rabalderparken in Roskilde combines recreational areas with technical facilities for draining rainwater.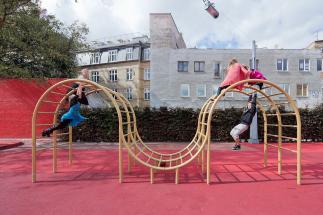 16.09.16 #Case
Superkilen
A lively unfolding space and gathering place for local initiatives on outer Nørrebro.